Thinksoft - Financial Software Testing Company
T
hinksoft is a specialist in financial and banking software testing services with over 10 million person hour track record for global Banks. We test trading software as well. While testing trading applications like
bitcoin prime software
, we focus more on the data accuracy requirements of the system and the functionality of the interfaces.
More on our Value Proposition

Email Subscription
Follow us on Twitter
@Thinksoft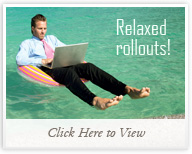 Thinksoft in the News
Thinksoft Global to test domestic market
More

In-organic growth options through right sized acquisitions
More

Testimonial
"We have reviewed TESTWARE prepared by Thinksoft and would like to mention TESTWARE is very comprehensive and covers SRS in detail. Good job done and keep up the good work."
- Vice President, Leading Stock Exchange Agent
More Testimonials